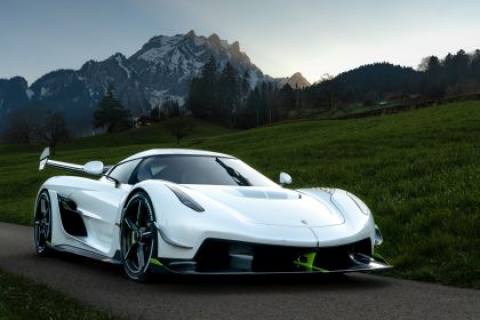 Koenigsegg Jesko is Sold Out. The Koenigsegg Jesko is the company's latest supercar, third megacar, and spiritual successor to the iconic Agera. Unveiled at the 2019 Geneva Motor Show, the Jesko boasts a power-to-weight ratio greater than 1:1, which means its engine generates more horsepower than the car's total curb weight in kilograms. Koenigsegg offered similar versions of the One:1 and Agera, but the Jesko takes things one step further with an impressive downforce rating of 2,205 pounds.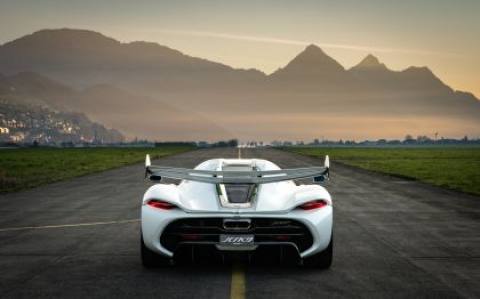 Although it has a unique design, the Jesko definitely looks like a Koenigsegg. That's mostly because it borrows some styling features from the Regera, including the headlamps and the pointy noise. However, the Jesko looks much more aggressive thanks to the massive carbon-fiber splitter mounted at the bottom of the front fascia. This is the deeper ever splitter that Koenigsegg design so far. A bunch of active under-body flaps help maximize or release downforce.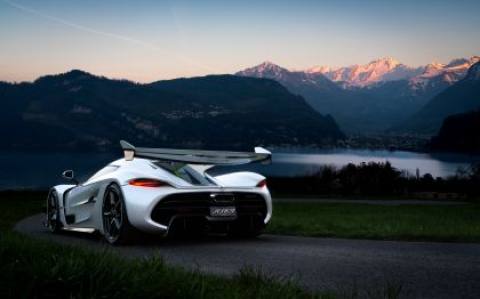 It also features a couple of extra canards on the sides of the front bumper, carbon-fiber louvers atop the front fenders, and a big vent in the front hood. The headlamps are thinner than the Regera's. The canopy-style cockpit includes the same type of windshield that wraps around the front part of the roof like the visor on a helmet.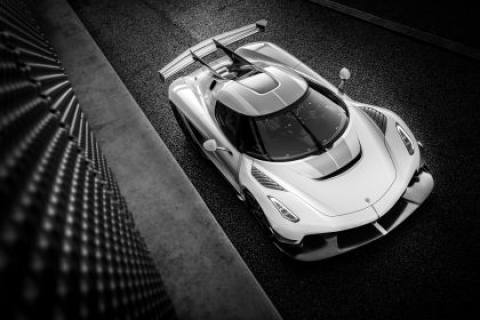 The doors and the side windows seem to have about the same shape as on the Regera, but the roof seems to sit closer to the beltline. The roof is also shorter toward the back, but that's because the Jesko has a central fin integrated into the wing, just like Le Mans prototype cars. The side skirts are also a bit more aggressive and include winglets at each extremity. Speaking of the roof, the lightweight, carbon-fiber top can be removed to turn the Jesko into a roadster.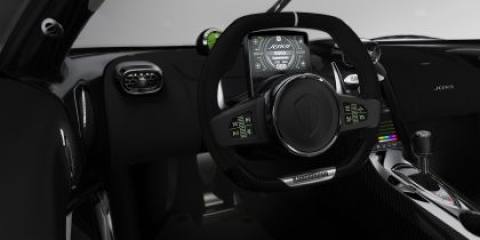 All these new aerodynamic elements enable the Jesko to deliver up to 1764 pounds of downforce at 155 mph and up to 2,205 pounds at 171 mph. That's a 30-percent increase over the Koenigsegg One:1 at similar speeds and a 40-percent increase over the Agera RS. These are astonishing figures for a road-legal car. Actually, the Jesko is on par with the Senna GTR, which also delivers 2,205 pounds of downforce.