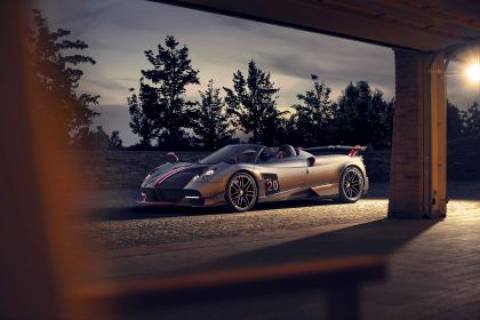 Huayra Changed More Than The Roof. Pagani Automobili has unveiled its newest hypercar, the Huayra Roadster BC. And just like its Zonda and Huayra brethren before it, this new Pagani is bonkers. The Roadster BC was conceived as a one-off project for a cherished Pagani customer. With the car's vast cost—nearly $3,500,000 at today's exchange rate—Pagani wasn't sure if it was feasible to make more than one of these removable-hardtop roadsters.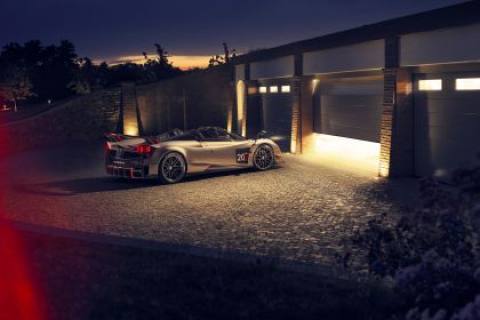 The Roadster is the drop-top version of the already-rarified Huayra BC. That car took the Huayra's exotic bones and lightened them, leveraging Pagani's considerable expertise in composite technology to produce a 2685-lb featherweight. "Well that's not so light," you'll retort. "My NA Miata doesn't have a roof and it weighs 2100 lbs." Fair. But remember, the Huayra BC makes 750 hp and 738 lb. ft of torque from its V-12 engine.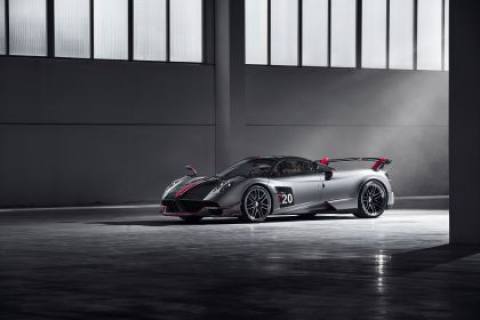 Those figures have been stretched further here. The Roadster BC employs a new version of the 60-degree, 36-valve, 5980-cc twin-turbo V-12 built for Pagani by Mercedes-AMG and now referred to, creatively, as the "Pagani V12." The extra power springs from several upgrades, including new turbocharges, a hydroformed intake manifold, twin throttle bodies, and four water-to-air intercoolers to keep heat in check.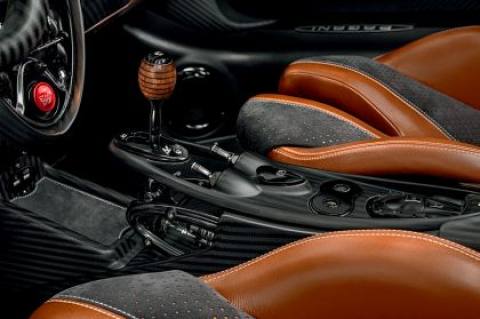 Shifts arrive like cannon fire, burbling the exhaust for a moment, then thudding your back with snap. The shifts are quick, and precise, but you feel each one. Rather than feeling clunky and primitive—like an early BMW SMG—the Pagani's seven-speed seems like an experiential choice: an extra lump of drama from a company that trades in glamour and spectacle.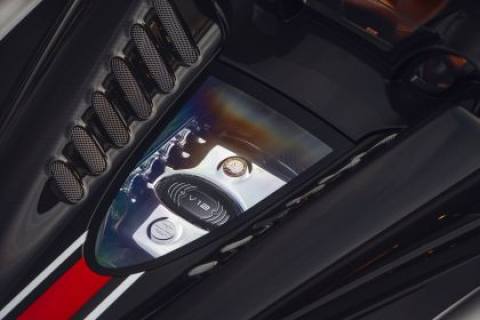 Of course, being a Huayra, the Roadster BC is equipped with the same active aero system present on the base car. There are flaps in the car's hood that pitch quickly as the Roadster BC noses into a turn, flapping wildly the faster you wind out the car. Those too are another thrilling piece of drama, if almost slapstick when the car is edging past its limits.